One of the most popular series of SMOK brand, Nord X pod mod has 1500 mAh built-in battery with 6o watt output power.You can follow your data from OLED screen.The Nord X RPM 2 compartment is compatible with all RPM 2 coils, the Nord X RPM partition is suitable for all RPM coils.Cartridge is filled on 6 ml capacity.
Smok Nord Xuse a metal and leather frame for both style and comfortable grip.The device is a Tri-proof system, that is IP67 waterproof, IP67 dust-proof and shock-proof, which provides protection againstccidental use and makes it suitable for outdoor use.
FOR WHO?
Nord X, Smok Similar to Nord 2, but it is suitable for a flexible device looking for a compact device with more power and able to vaping in different styles.It is best for medium to experienced newspapers.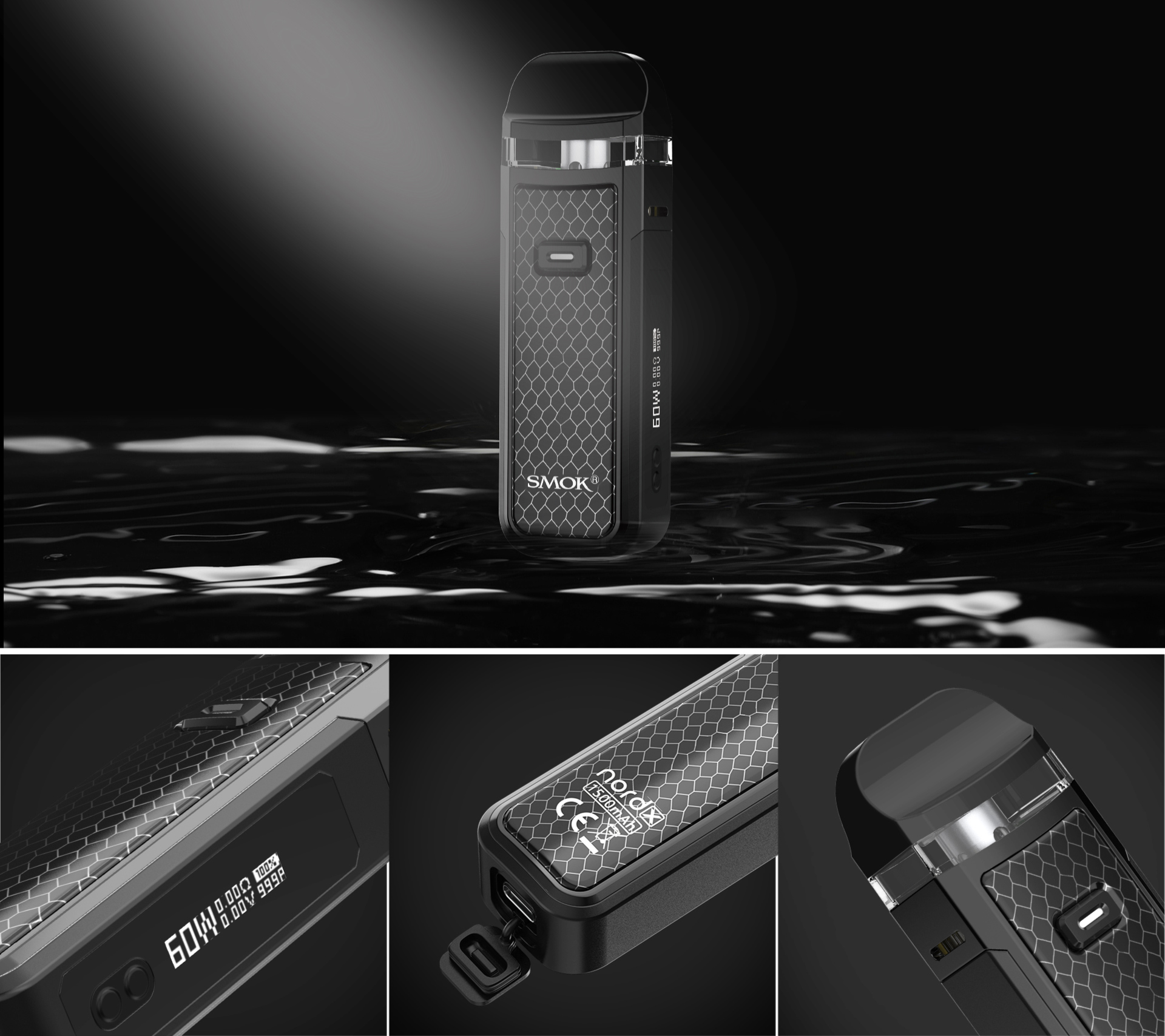 NEWS
Smok Nord X works with Nord X RPM and RPM 2 cartridges.The RPM cartridge is compatible with RPM coils, the RPM 2 cartridge is compatible with RPM 2 coils.
Is Nord X from Mouth to Lung or Direct to Lung?
Nord Xcan be used for MTL or DL vaping depending on the pod, coil, watt and e-liquid used.The RPM 2 compartment used with 0.16 Ω RPM 2 coil and high VG e-liquid is the perfect choice for DL vaping, RPM Quartz 1.2The RPM compartment used with a coil like Ω is suitable for a MTL vape.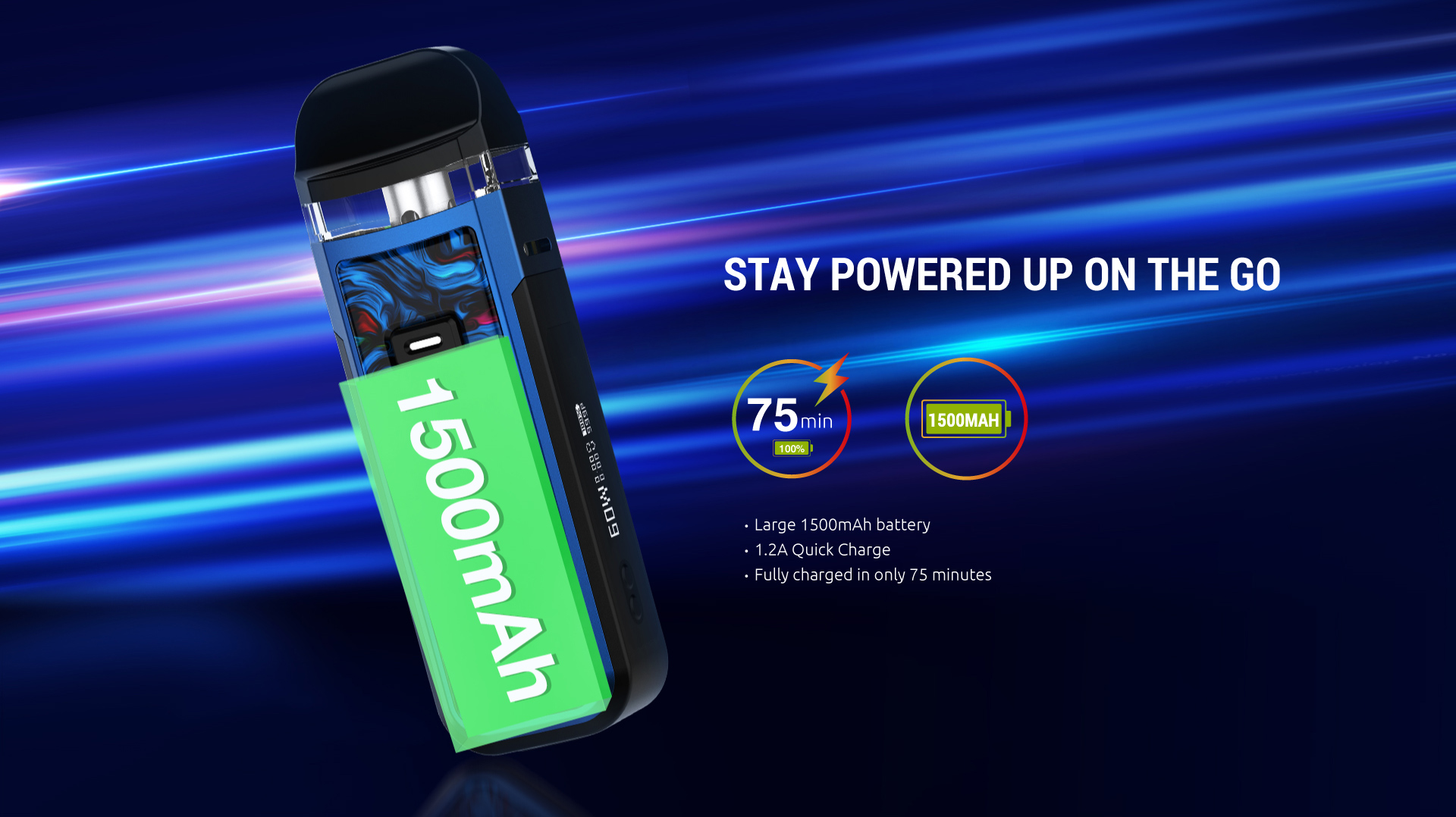 Smok How long does Nord X cartridges last?
Smok Since Nord cartridges are separate from Nord Coils, they do not need to be replaced regularly and can take months.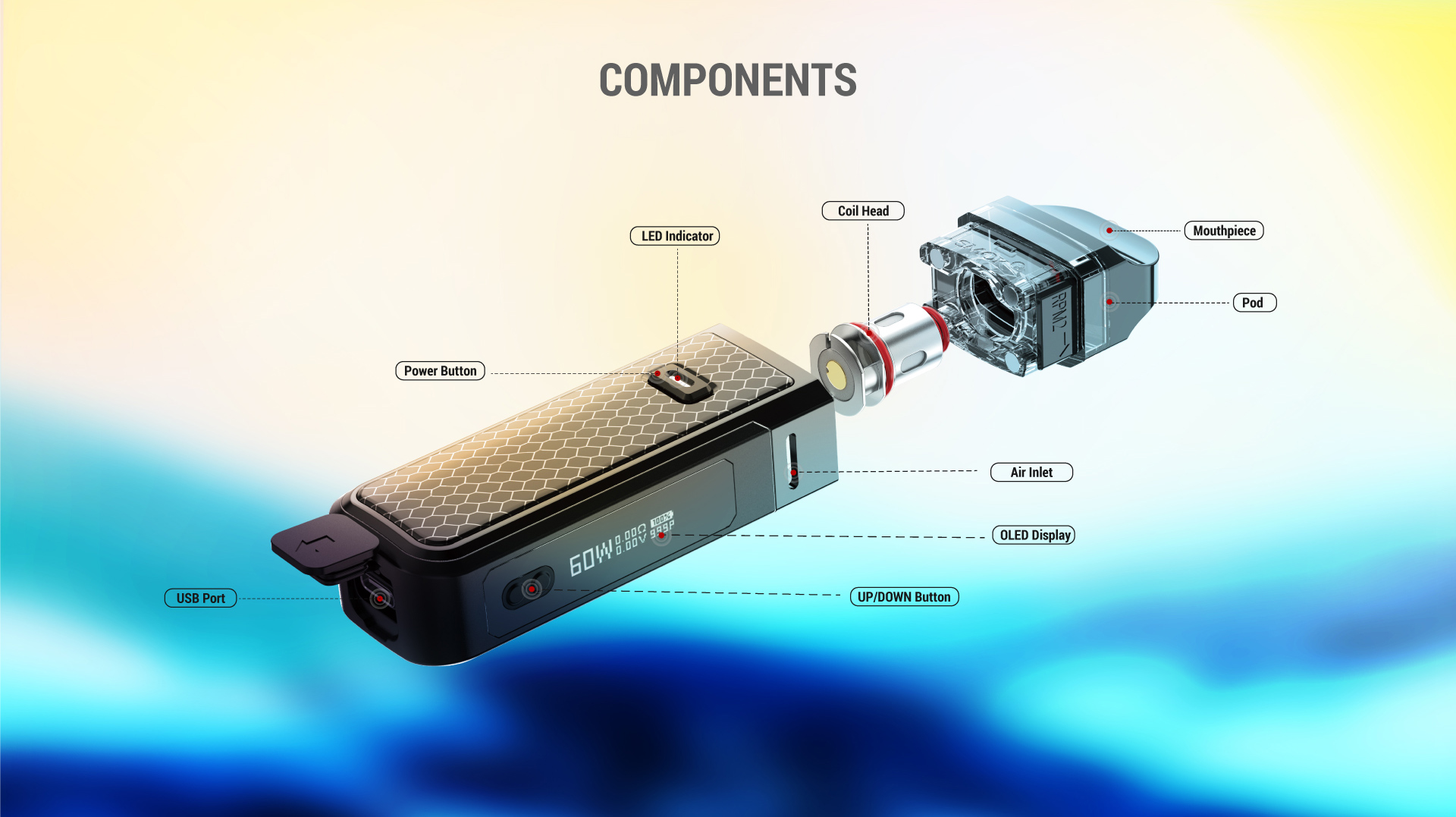 Smok How long does RPM coils last?
Coil life depends on many factors, such as the frequency of vaping, how much the breathing you have taken, and the watt you use the device.RPM 2 0.16The lower resistant coils such as Ω coil will not withstand as higher resistance coils, such as 1.2 Ω RPM Quartz coil (also sold).
To maximize the life of your coil, always prepare the coil before using it (see product maintenance tab for the rest), fill your e-liquid and make sure you use the appropriate watt.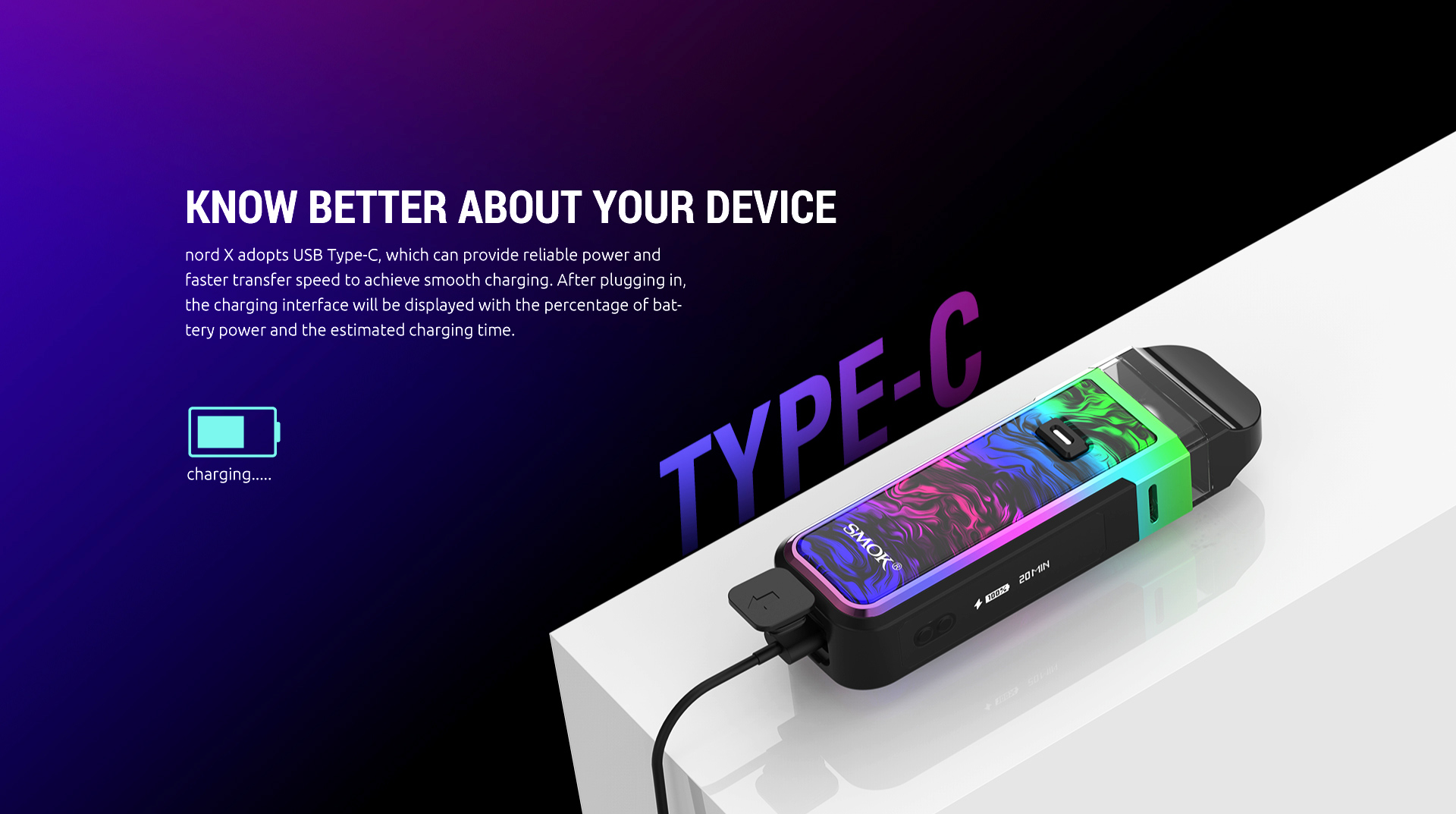 Smok How do I adjust the watt power on Nord X?
Press the power button 3 times to activate the power setting.The Watt value will start flashing.Then press the power button to change the power level.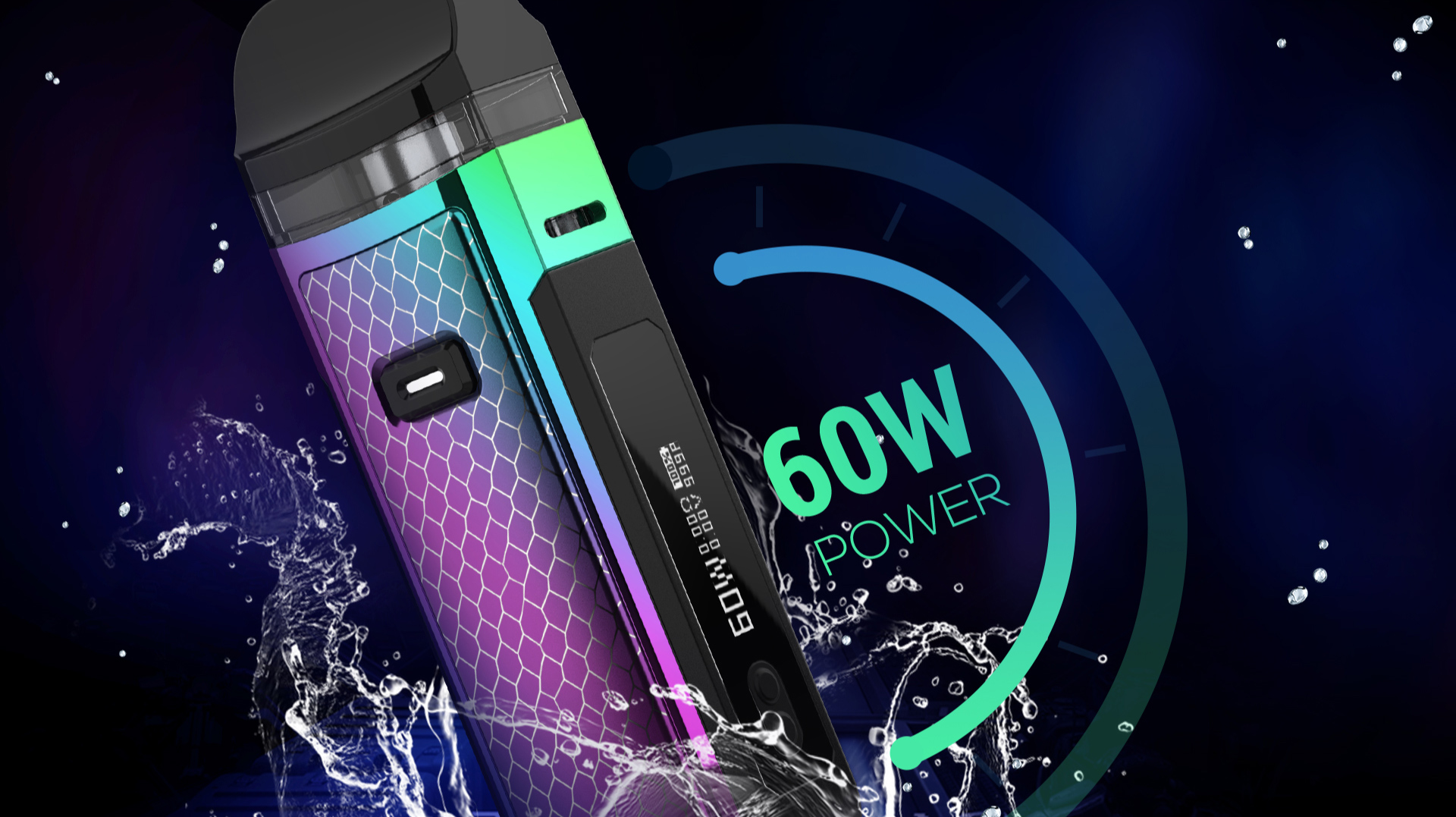 Box Content
1x Nord X Device
1x Nord X RPM 2 Cartridge
1x RPM 2 0.16Ω Mesh Coil (preinstalled)
1x Nord X RPM Cartridge
1x RPM 0.4Ω Mesh Coil (preinstalled)
1x USB Cable
1x User Manual
Data sheet
Battery Capacity

1500mAh

Internal Battery

There is

Tank Capacity

6.0 ml

Charging Cable

There is

Charging Cable Type

USB Type-C

watts

60W

ohms

0.16Ω - 0.40Ω

Coil

There is
Product Reviews / Q&A
Reviews (1)

All reviews (1)
Excellent (1)
Good (0)
Medium (0)
Poor (0)
Terrible (0)

Latest
Oldest
High rating
Low rating
Helpful