Smok Novo 4 Pod ModNovo X and Nord 4 is a pod mod with innovative features that collect all of its excellent features. Smok The elegantness, elegance and ease of use belonging to the Novo series also includes all the features.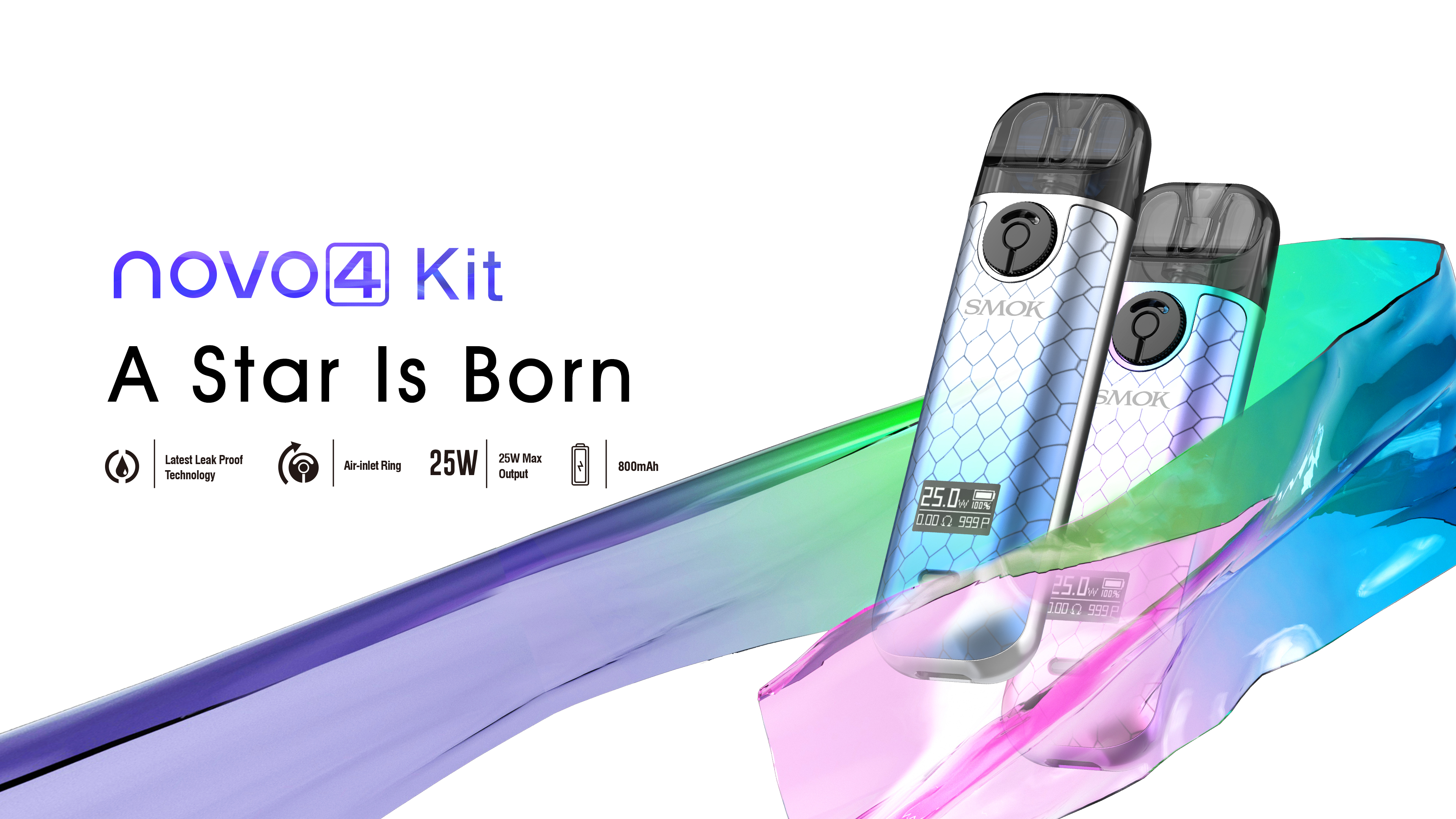 Smok Novo 4 Pod Mod The kit can be easily charged with type-C charging cables.The innovative LP1 serpentine design of the system is fully compatible with sealing, as well as other serpentines, thanks to this feature, it turns into a Pod Mod system with versatile new functions. Smok Novo 4 Pod The stylish appearance of the kit is presented to the guests with 10 different color options, which has a compact sit, durable zinc alloy. Smok English there is one button in the system, opening-off function with this button is performed at the same time the watt adjustment is done. Smok Novo 4 Kit 800mAh is equipped with a long-lasting battery, so you can enjoy a very long time even with minimal charge.
Novo series and easyener introduces itself to a functional capsule system with something fresh, including air inlet ring.

Sealing coil design, which customize flavor and steam, a messy cleaning and liquid waste
There is no single formula of innovation.novo 4 instantly creates effect in the traditional pod system with versatile features, elegant appearance and compact style.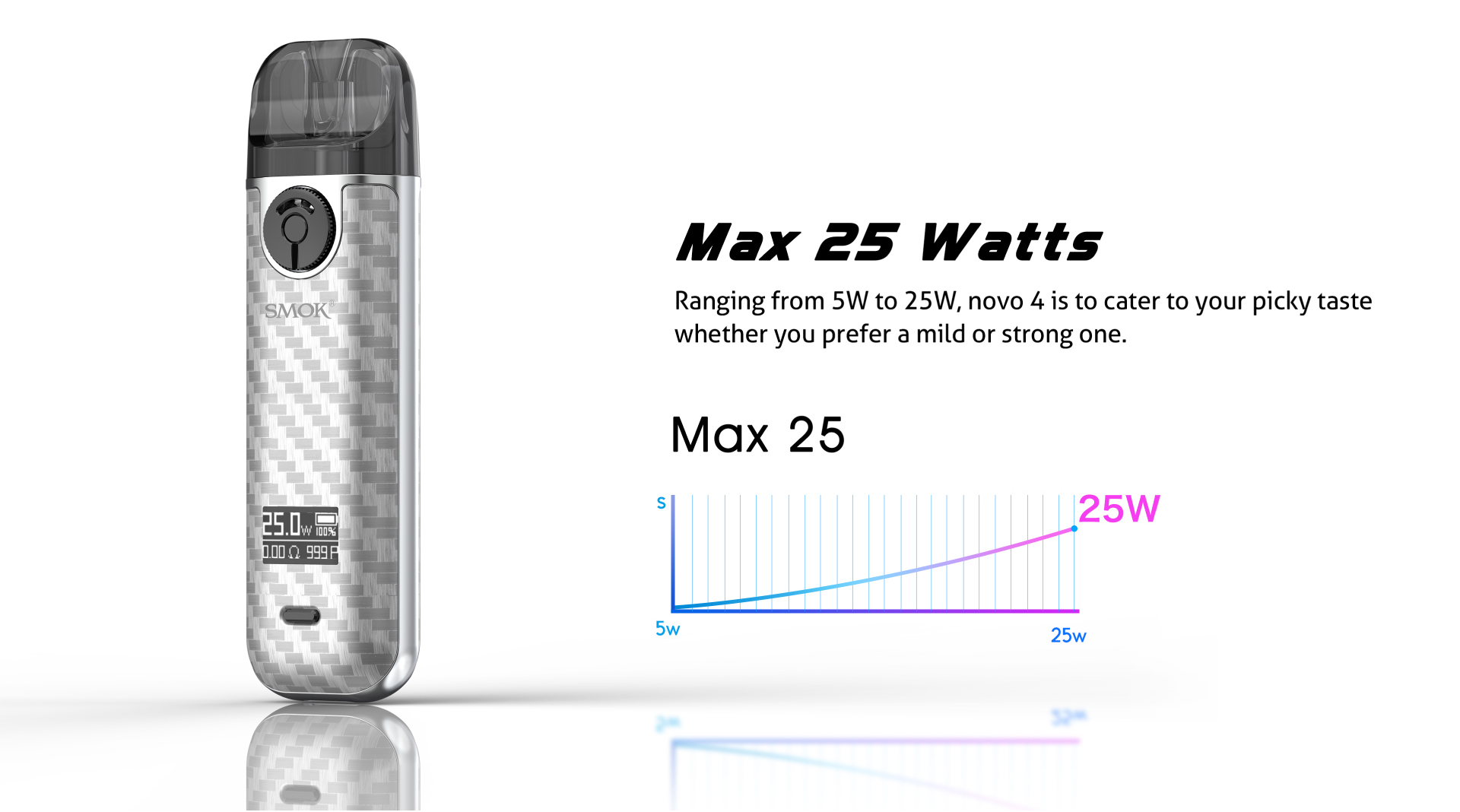 Compatible cartridge and coils with device
QUICK AND FUNITY FOR AIR FLOWING
Find the trip and value between the airmen in different sizes, which fits the air inlet ring, which meets your request in the tightness and the thickness of the steam.
HOMENO CASE
When placing the coil into the pod, the silicone ring cavity added to the bottom of the coil will fill, effectively weld the leaking liquid from the partition resulting in a vaping experience or dirty hand.
E-Liquid Filling
Do not forget immediately after filling the partition.Wait for a few minutes for the full saturation of the cotton.
1.Open the slot in the compartment, pulling the rubber plug back.
2.Inject the e-liquid up to 2 ml/ 0,07 fl oz into the nest and carefully press the rubber plug.
3.Push the partition firmly back to the Novo 4 device.
4.Wait 2-3 minutes before vaping.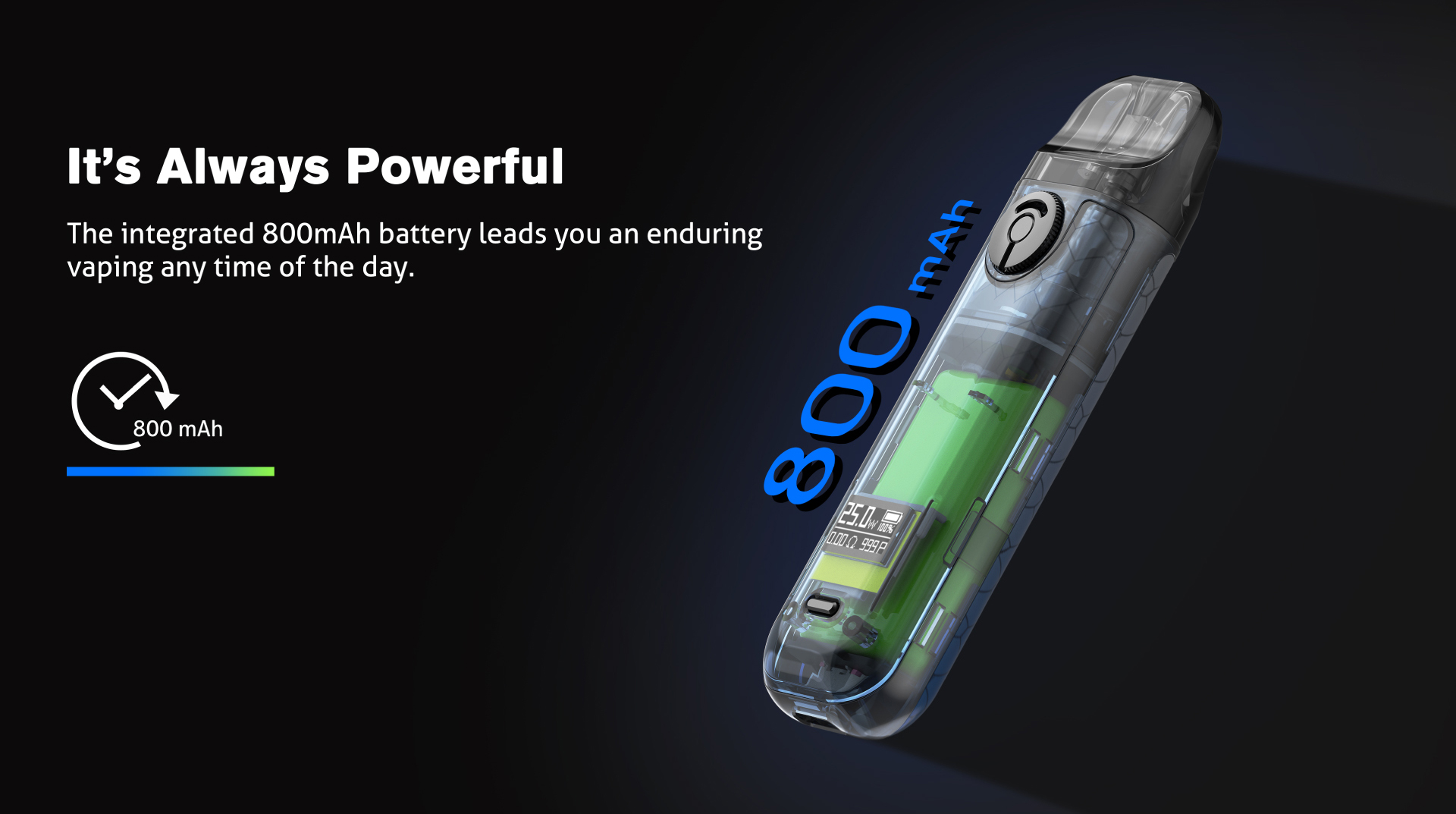 PACKAGE TYPE
1x Pcs Novo 4
1x Pcs Novo 4 Empty Cartridge
2 x Pcs LP1 Mesh 0.8ohm Coil
1x Pcs Type-C Charging Cable
1x Pcs User Manual

Data sheet
Battery Capacity

800mAh

Internal Battery

There is

Cartridge

There is

Tank Capacity

2 ml

Charging Cable

There is

Charging Cable Type

USB Type-C

watts

25W

ohms

0.8Ω

Coil

There is
Product Reviews / Q&A
Reviews (9)

All reviews (9)
Excellent (9)
Good (0)
Medium (0)
Poor (0)
Terrible (0)

Latest
Oldest
High rating
Low rating
Helpful